09.01- 10.03. 2022

Design Visions

Shinola Hotel
Detroit.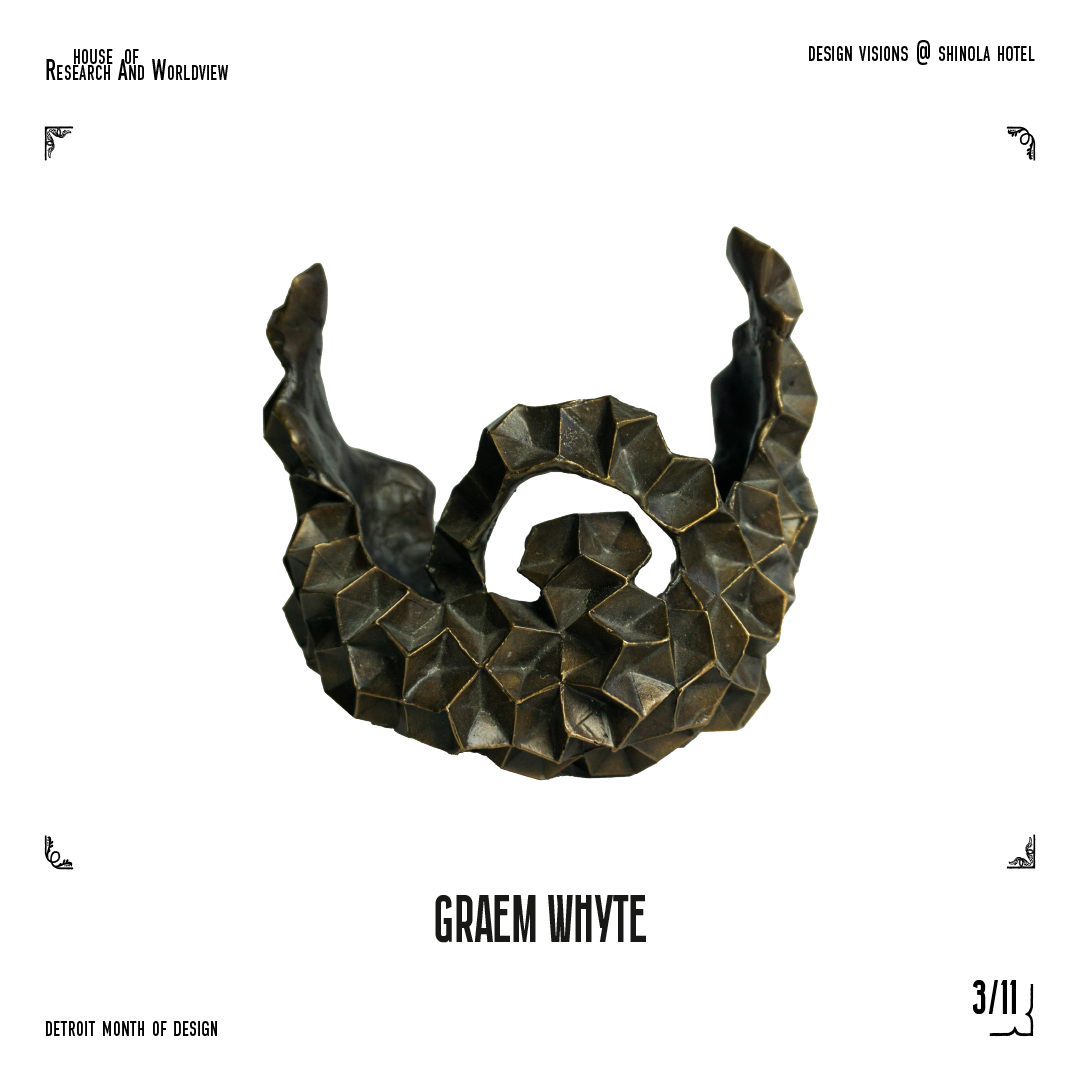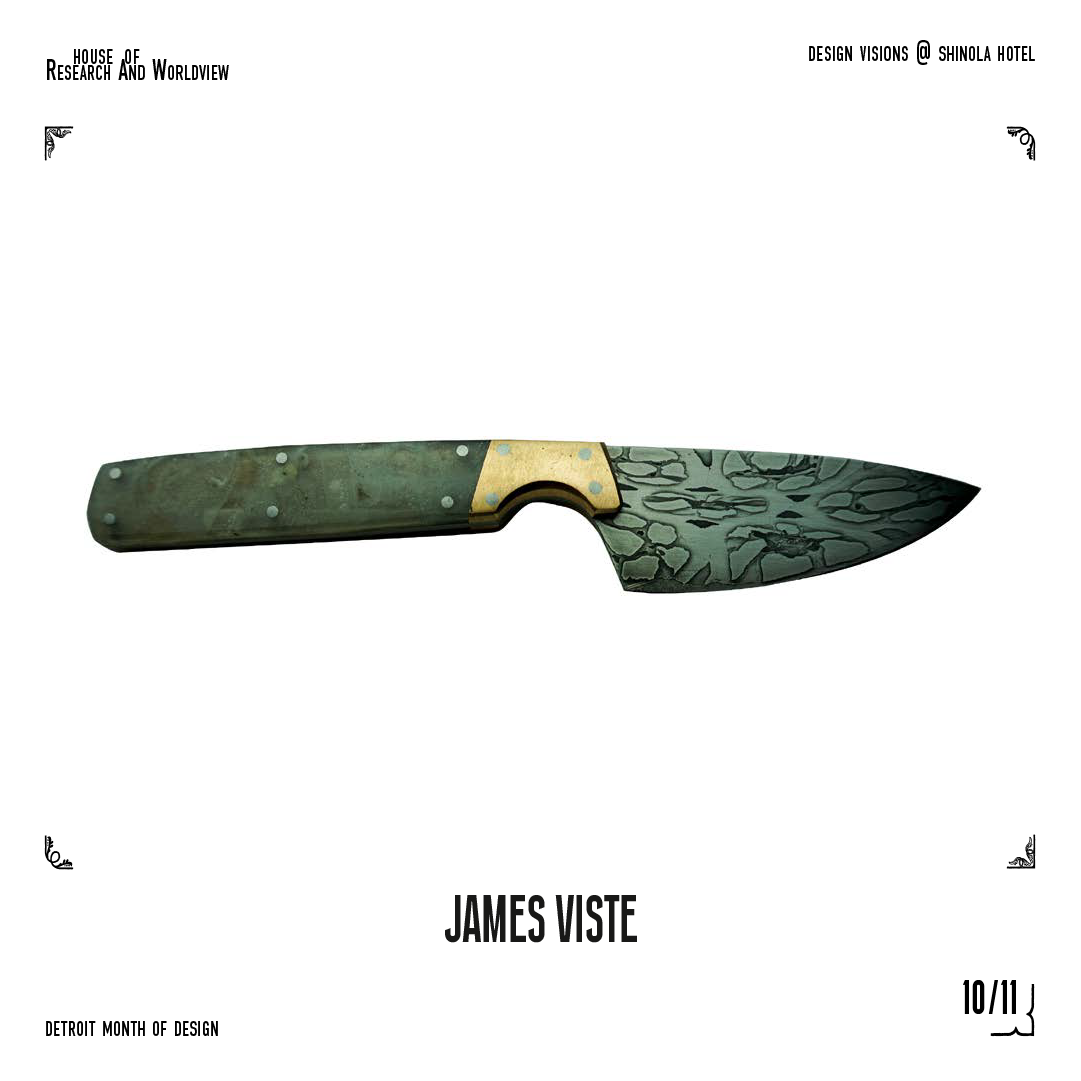 Amidst one of the most significant disruptions of modern time, our needs have clearly come into focus. Design, as a practice, is no longer about aesthetics alone. Instead it is a critical response, and in order to substantiate the subjects of our Design Visions forecast even further, we curated a selection of objects from the local art and design community. Design Visions takes a look into the creative work that speaks to the ethos of the human spirit. From material studies to finished pieces, each object provides evidence and a reflection of our living times.

Though the word 'sustainability' has become watered-down from overuse, the idea remains ingrained in our subconscious. Instead of always reaching for the new, there is an inherent value in works created in the past. Revisiting subject matter and techniques provides substance and clarity. For example, the exhibited 14k gold Shqipë coin necklace, designed by Vajzë, reminds us of the importance of preserving heritage and what has been passed down from generations. The intimacy of handcraft engages a deeper understanding of material properties and their origins, alongside their relation to ecological balance. This is also present in the work of Leo Margolis, who traveled to Japan to learn old-world techniques, in addition to cultivating his own indigo plants as a source of natural dye.

The transfer of energy from human hands emits a beautiful aura, hence one of the reasons artisanal objects carry a certain weight. One can feel it by just glancing at the precision of the hand-forged blade created by James Viste. An observation that is also evident in the playful cording sample created by Alorē Niemi, all fifty feet of it carefully passed through her fingertips and then looped perfectly into place. The wild ends of Katie Shulman's rubber weaving sample provoke a similar feeling of resistance.

A complete understanding of the time and energy it takes for creation brings an appreciation for the tangible object and brings patience to our technologically driven society. From the porcelain moquette of Hayden Richér to the Sashiko-inspired sleeve study by Aaron Midcalf, it is evident that artists and designers are not skipping the development process. Instead, they rely on it as a meditation of the moment, an escape from our overexposure to the screen.

The need to disconnect from the computer realm also brings to light the ever-enduring presence of our attraction to the natural world. The dreamy cloudscapes, hand painted by Hedy Yang onto her ceramic vessels, transport us to our most vivid memories of summer sunsets. Graem Whyte reminds us that humans have an innate tendency to seek connections with wildlife through his cast bronze, bearded beehive sculpture. Meanwhile, the designer Doves begins to consider the delicate balance between the human being and nature in our industrialized society through her leatherwork sample, intertwined with young rose stems.